whalebiology asked: whalebiology tumblr com/post/37015404379/cooking reppin that Spook Houses sweater, stay indoors \m/
Anonymous asked: Come to Boston soon! Please? Or the north east in general? Willing to travel (:
Anonymous asked: Come to Chicago please. I'm dying for a great show.
moonsthatarentthere asked: since you guys are so close, you should definitely play a show down here in east PA!
photo-tropic asked: yo come back to ct!
Anonymous asked: love gettin stoned to y'all <3
Anonymous asked: You guys need to come play in socal someday!!
Anonymous asked: do the individual members have tumblrs too?
Anonymous asked: play richmond!
don't forget, spook houses pullover sweatshirts... →
Watch
This nice music video for try pt 1 + 2 directed by Antonio Sorci. Thanks bud—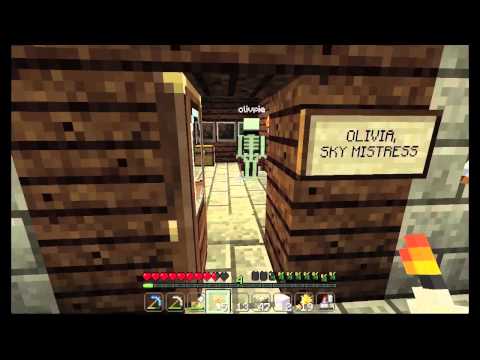 stadiumsandshrinesii asked: Bad Sound sounds like everything that was right with Weezer in the 90's wrapped up in one amazing song. Just letting you guys know.
deerhoof asked: what would i have to do to get you to play a west coast show
milenashakujo asked: yo yo yo! save me a sweater : ) How can i get one?? adore that design. namaste - O g u n
Anonymous asked: i'd buy you six beers if we ever met, just saying. not seven tho, that's pushing it
joeybugles asked: i fucking love you guys. i just ordered the trying cassette and i'm uncomfortably excited, please come to connecticut!
3 tags
EISGTCMJ @ Paper Box →
gimmetinnitus: The Exploding In Sound / GIMME TINNITUS CMJ Party Who is playing? ATM :: http://atmy2k.com/ EULA :: http://www.eulamusic.com/ Fat History Month :: http://fathistorymonth.bandcamp.com/ Geronimo! :: http://thegeronimoband.bandcamp.com/ Heliotropes :: http://heliotropes.bandcamp.com/ Mr. Dream :: http://mrdreamland.us/ ovlov :: http://ovlov.bandcamp.com/ Pile ::...
Anonymous asked: new song reminds me of naomi by neutral milk hotel. it'z gud.
dudewat69 asked: how do you get that feedback/lo-fi noise in the majority of your songs? i love it.
kbeamz asked: Yo, bb, how was the Mount Eerie show? P.S. is your tumblr name a reference to Titus Andronicus?
spooooooooooky: he y spook houses are going to be playing in baltimore at MICA at the "battle o' de' bands." it'll be fun, promise. c'mon out! saturday 29th in the bbox yes
dudewat69 asked: If you guys ever play a show near Monmouth County nj i will gladly come see you :D i love ur music, and i cant go to the third eye blind concert at the stone pony because of my dads sister wedding, so my mom promised to let me see another concert, so yeah :D
dudeshoes asked: saw you guys play in Ridgewood with Real Estate at the benefit concert last summer - you dudes killed it! keep on rockin
Anonymous asked: you can play at my house whenever you guys have any time!
Anonymous asked: Hey do you guys ship to australia? You're very good by the way
westsidegenocide asked: when are you guys going to start playing shows again? i know you just released your LP but we love you up here in Connecticut.
dudewat69 asked: Thanks for the new band, I love Mount Eerie now. I suggest Pavement, French Kicks, Funeral Party, Airborne Toxic Event, Boxer Rebellion, Built To Spill. I don't know man the list goes on forever. Just keep rocking though. Hopefully I'll find my band soon. Peace.
kbeamz asked: 'Sup, bros? Fantastic tunes, loving the LP. Just wanted to ask if you guys had Tshirts planned for winter, since, you know... tanktops aren't exactly eastcoast winter clothing haha. Also, Mount Eerie is playing up here in Syracuse, NY, you should probably make the trip up here to see them ;)
Anonymous asked: upcoming house shows pleaseplease?
dudewat69 asked: Excellent music you have here. NJ Represent. Too bad nobody around me listents to indie rock. And it makes it 10 times cooler that my new favorite band is local :D. so what are your favorite bands?
Watch
dbldblwhmmy: evilweevil: Check out the new video for "American" from Spook Houses! Buy the LP now and take advantage of that sick and super awesome and just plain guy and gal sale of our old records! www.evilweevil.bigcartel.com New Spook Houses vid! Check it! VINYL: BUY HERE CASSETTE: BUY HERE AMerIcaN ViDEo iS a GoGOaLLLL. 
Anonymous asked: Your band is awesome! Any plans to play in the UK?
7 tags
10 tags
Download Spook House's Mixtape for The Holloweyed
planetaryradio: Having already shared the stage with the likes of Real Estate and Screaming Females, the band just wrapped an East Coast tour with breezy NY punks SIRS. While in route to a recent show, The Holloweyed asked the group if they would want to make a mixtape of some things they were currently all about. Download the band's 12-track mix (they really wanted to send a tape, but for...
Planetary Radio: Premiere: Spook Houses - "Bad... →
planetaryradio: It takes a certain disposition to sing about a gray hair when you're in your early 20s. New Jersey's Spook Houses are of that disposition. From the raucous quartet's just-released debut album, Trying, three-minute anthem "Bad Sound" scrawls out the gist of that feeling via ragged,…
8 tags
11 tags
9 tags
4 tags